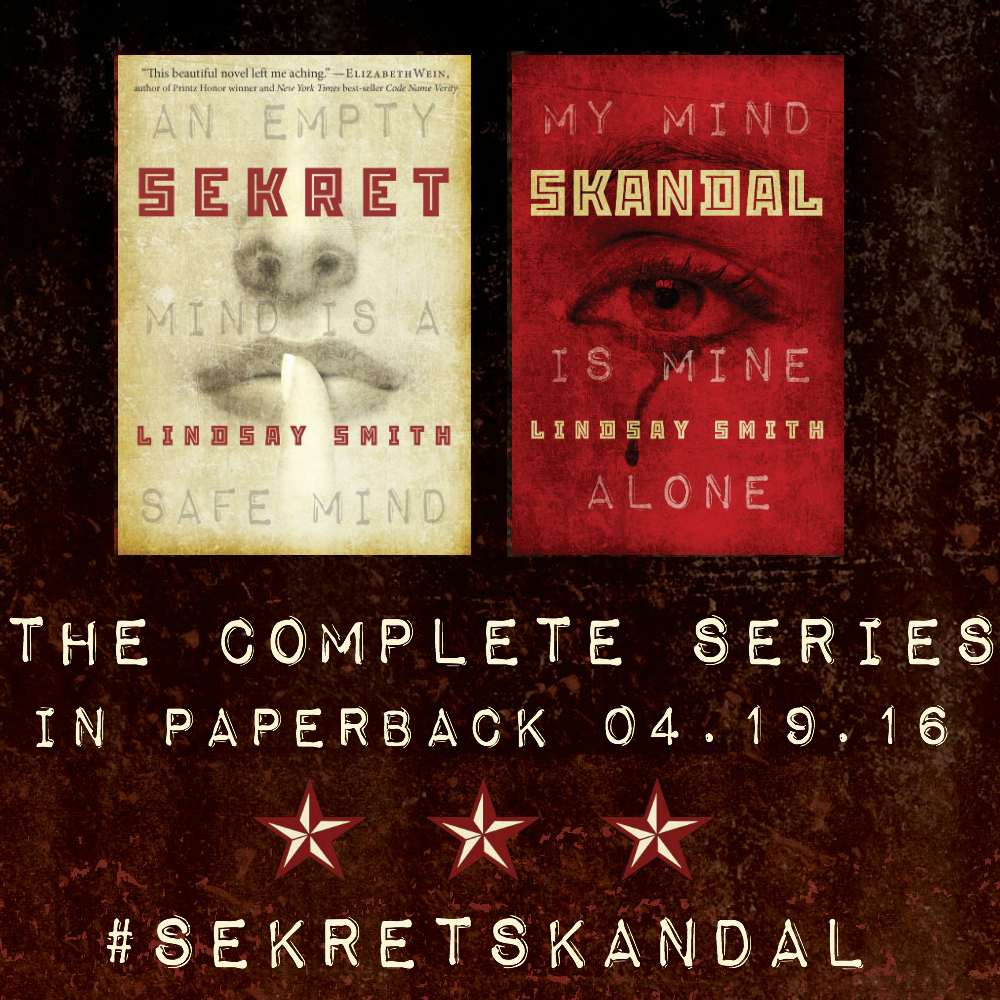 I'm so excited to announce that my first series, the SEKRET duology, is going to be out in paperback in just under a month! To celebrate, I'm going to be hosting a giveaway and releasing a bunch of cool content, including teasers, dossiers, and even–for those who sign up for my newsletter–a new short story from the POV of someone I know you all love. WINK. WINK.
To enter the INTERNATIONAL giveaway:
Tweet, Tumbl, or Instagram anything related to Sekret & Skandal–pictures of the books in the wild, fan art, your favorite quotes, and more–and use the hashtag #SekretSkandal. Brownie points if you also link to my website.
I'll respond to your post to let you know I've recorded your entry for the giveaway. If you don't hear from me within a couple of days, @ me or contact me privately to make sure I saw it.
Multiple entries from the same person will get you an additional entry but it has to be new content (no reposting).
I'll close entries on Sunday, April 24th at 11:59pm EDT and select the winner via Randomizer shortly thereafter.
The more entries I get, the more prizes I'll add to the pack, but it's starting with THREE signed books (US only) or THREE hardcover books from The Book Depository (Int'l) and some printed artwork, all of which will be revealed in the weeks ahead . . .
I look forward to seeing everyone's entries!
To buy SEKRET:
Indiebound – Amazon – Barnes & Noble – Chapters – The Book Depository – Powell's – Kobo – iBooks
To buy SKANDAL:
Indiebound – Amazon – Barnes & Noble – Chapters – The Book Depository – Powell's – Kobo – iBooks
KURSED, a digital-only prequel novella:
Amazon (Kindle) – Barnes & Noble (Nook) – Chapters (Kobo) – Kobo – iBooks