TOIL & TROUBLE: 16 Tales of Women and Witchcraft (Jessica Spotswood and Tess Sharpe, editors)
"Death in the Sawtooths," a story of necromancy in the backwoods
Harlequin Teen
August 28th, 2018
Indiebound
Amazon
A TYRANNY OF PETTICOATS: 15 Stories of Belles, Bank Robbers & Other Badass Girls (Jessica Spotswood, editor)
"City of Angels," a story of 1945 Los Angeles
Candlewick Press
March 8th, 2016
Indiebound
Amazon
Audible
Barnes & Noble
Chapters (CA)
The Book Depository
From an impressive sisterhood of YA writers comes an edge-of-your-seat anthology of historical fiction and fantasy featuring a diverse array of daring heroines.
Crisscross America — on dogsleds and ships, stagecoaches and trains — from pirate ships off the coast of the Carolinas to the peace, love, and protests of 1960s Chicago. Join fifteen of today's most talented writers of young adult literature on a thrill ride through history with American girls charting their own course. They are monsters and mediums, bodyguards and barkeeps, screenwriters and schoolteachers, heiresses and hobos. They're making their own way in often-hostile lands, using every weapon in their arsenals, facing down murderers and marriage proposals. And they all have a story to tell.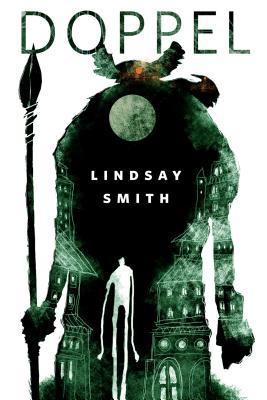 DOPPEL
Historical paranormal short story (digital only)
Tor.com Original Fiction
March 18th, 2014
Amazon

Barnes & Noble
Chapters (CA)
iBooks
Kobo
Told in a series of espionage transmissions, DOPPEL is the story of a British agent in occupied France. When he meets a charismatic SS officer who seems to be guarding a great and powerful secret, he must decide whether to abandon his mission and discover what the Nazi is planning. But the truth might be darker and more dangerous than anything the British—or the Germans—can imagine.