Jump to:
YA Books
Sekret (2014) | Skandal (2015) | Dreamstrider (2015) | A Darkly Beating Heart (2016)
Short Stories/Anthologies
Doppel (2014) | Kursed (2015) | Krisis (2015) | City of Angels (2016)
Other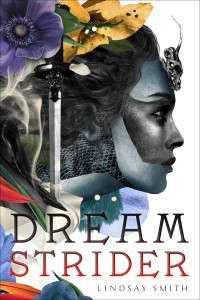 DREAMSTRIDER
YA fantasy thriller
Roaring Brook Press/Macmillan Children's
October 6th, 2015
SIGNED Hardcovers (US)
Indiebound
Amazon

Barnes & Noble
Chapters (CA)
Book Depository (Int'l)
Powell's
Kobo
A high-concept, fantastical espionage novel set in a world where dreams are the ultimate form of political intelligence.
Livia is a dreamstrider. She can inhabit a subject's body while they are sleeping and, for a short time, move around in their skin. She uses her talent to work as a spy for the Barstadt Empire. But her partner, Brandt, has lately become distant, and when Marez comes to join their team from a neighboring kingdom, he offers Livia the option of a life she had never dared to imagine. Livia knows of no other Dreamstriders who have survived the pull of Nightmare. So only she understands the stakes when a plot against the Empire emerges that threatens to consume both the dreaming world and the waking one with misery and rage.
A richly conceived world full of political intrigue and fantastical dream sequences, at its heart Dreamstrider is about a girl who is struggling to live up to the potential before her.
Foreign Editions:

Turkey: Pegasus Yayinlari
[L]ushly imagined… Tense action and rich worldbuilding make for thrilling reading.
-Kirkus Reviews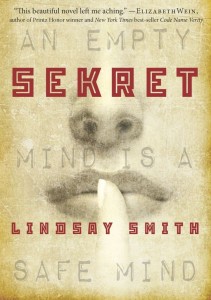 SEKRET
YA historical/paranormal thriller
Roaring Brook Press/Macmillan Children's
April 1st, 2014
Indiebound
Amazon
Barnes & Noble
Chapters (CA)
Book Depository (Int'l)
Powell's
Kobo
iBooks
From debut author Lindsay Smith comes an espionage thriller with a dash of both history and dystopia.
Yulia's father always taught her that an empty mind is a safe mind. She must hide her thoughts and control her emotions to survive in Communist Russia—especially because she is able to read the minds of the people she touches. But when she's captured by the KGB and forced to work as a psychic spy with a mission to undermine the U.S. space program, she's thrust into a world of suspicion, deceit, and horrifying power. Yulia quickly realizes she can trust no one—not her KGB superiors or the other operatives vying for her attention—and must rely on her own wits and skills to survive in this world where no SEKRET can stay hidden for long.
a Junior Library Guild selection
an Indies Introduce New Voices pick
an Indie Next List selection
Foreign Editions:
Turkey: Pegasus Yayinlari
[A] smart and fresh supernatural take on the spy novel… Debut novelist Smith's background in foreign affairs and Russian culture shines through in the historical context of her story and the political savvy of her characters and plot.
Publisher's Weekly starred review
Amidst the gritty, controlled dangers of a fearful dystopia, Yulia struggles for her identity and her life in a  harsh world doubly frightening for being no fantasy. Full of bleak brutality contrasted with lyrical warmth, this beautiful novel left me aching.
Elizabeth Wein, author of Printz Honor winner CODE NAME VERITY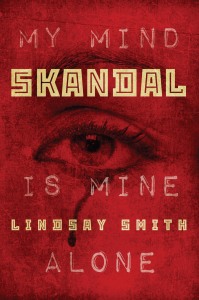 SKANDAL
SEKRET, Book 2
YA historical/paranormal thriller
Roaring Brook Press/Macmillan Children's
April 7th, 2015
Indiebound
Amazon

Barnes & Noble
Chapters (CA)
Book Depository (Int'l)
Powell's
iBooks
Kobo
The dramatic sequel to SEKRET, this psychic Cold War espionage thriller follows Yulia to Washington, DC, where she fights to discover the truth about her family without losing control of her mind.
My mind is mine alone. Life in Washington, D.C., is not the safe haven Yulia hoped for when she risked everything to flee communist Russia. Her father is reckless and aloof, and Valentin is distant and haunted by his past. Her mother is being targeted by the CIA and the US government is suspicious of Yulia's allegiance. And when super-psychics start turning up in the US capitol, it seems that even Rostov is still a threat. Ultimately, Yulia must keep control of her own mind to save the people she loves and avoid an international SKANDAL.
a Junior Library Guild selection
Foreign Editions:
Turkey: Pegasus Yayinlari
"Well-paced action and mystery for an appealing heroine, complete with Cold War attitudes … [a] pervading dread, disorientation and paranoia thoroughly soak [Yulia's] believable voice."
Kirkus Reviews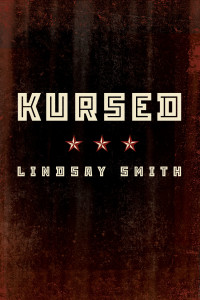 KURSED
SEKRET, prequel novella (e-book only)
Roaring Brook Press/Macmillan Children's
March 8th, 2015
Amazon

Barnes & Noble
Chapters (CA)
iBooks
Kobo
This thrilling prequel to Lindsay Smith's SEKRET tells the story of how Yulia's parents met while they were fighting Nazis in World War II.
Antonina never meant to become a cog in the Soviet machine. She only wanted an opportunity to conduct her research on genetic mutations and psychic ability. But now her research is being used to find other psychics to work for the State. And together they are being sent deep into Nazi Germany to steal secrets. Antonina fears there is no escape from her life of lies and subterfuge, until she meets Andrei, who gives her hope that she is gifted, not KURSED.

A DARKLY BEATING HEART
Roaring Brook Press/Macmillan Children's
Fall 2016
Angry bisexual Japanese time travel revenge fantasy.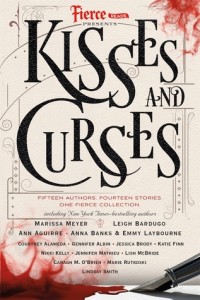 "Krisis" (FIERCE  READS: KISSES & CURSES Anthology)
A Sekret short story
Macmillan Children's Publishing Group
May 12th, 2015
Indiebound
Amazon
Barnes & NoblePowell's
Chapters (CA)
Book Depository (Int'l)
iBooks
Kobo
Part of the Macmillan Fierce Reads inaugural anthology, "Krisis" is the story of Larissa, a psychic Russian teenager with a gift for foretelling the future, who is forced to use her powers to aid the Soviet Union amidst the chaos of the Cuban Missile Crisis of 1962.
The anthology features short stories from many other Macmillan authors as well, including Marissa Meyer, Leigh Bardugo, Marie Rutkoski, Katie Finn, Caragh O'Brien, Anna Banks, Emmy Laybourne, and Jennifer Mathieu!
DOPPEL
Historical paranormal short story (digital only)
Tor.com Original Fiction
March 18th, 2014
Amazon

Barnes & Noble
Chapters (CA)
iBooks
Kobo
Told in a series of espionage transmissions, DOPPEL is the story of a British agent in occupied France. When he meets a charismatic SS officer who seems to be guarding a great and powerful secret, he must decide whether to abandon his mission and discover what the Nazi is planning. But the truth might be darker and more dangerous than anything the British—or the Germans—can imagine.